This site is here for your perusal of X-Men fan art images. Here are some drawings by John Watkins Chow: Storm flying, Nightcrawler leaping, Rogue striking a pose, Warbird, Jean Grey as Phoenix, Shadowcat and Rachel, Rogue posing and Rogue flying and Jean, Psylocke, Rogue and Storm in bikinis. Here is a pic by Ian Carandag: Beast kissing a baby on the forehead. Pic by unknown artist: Cable. Here are some drawings by Melanie Anderson: Jean posing in nightgown and Madelyn Pryor the Goblin Queen. Pic by unkown: Storm flying. Here is a pic by Stephanie: Chamber. Here is a pic by Boe: Gambit. Another image by an unknown artist: Black and white Marrow sketch. Here is a pic by Shawn Van Briesen: Siryn, Domino and Meltdown. Here is a Storm pic by an unknown artist: Storm in a dress.

The Defenders: Ant Man II, Doctor Strange, Iron Fist, Nick Fury Sr. and Silver Surfer. Former Defenders: Angel II, Andromeda, Arachne, Beast, Black Widow II, Cloud, Darkhawk, Gargoyle, Iceman, Nighthawk and Valkyrie. Defunct-The Deadpool Corps: Deadpool, all are deceased- Dog Pool, Head Pool, Kid Pool, Lady Pool, deceased- Panda Pool and deceased- Pulp Deadpool. AOA The High Human Council: Bolivar Trask II, deceased-Brian Braddock, deceased-Emma Frost, Mariko Yoshida and Thaddeus Ross.

(X-Men 2099 Timestorm) X-Men 2099: Krystalin, Meanstreak, Wolverine, Bloodhawk II and Junkpile II. X-Men 2099: Cerebra (paralyzed), Metalhead, Krystalin and Desert Ghost. Former members of X-Men 2099: Bloodhawk, Meanstreak, deceased-Serpentina, Skullfire, Junkpile, La Lunatica, Quiver, Sham, Dust I and Book. defunct-X-Nation 2099: deceased-Clarion, Nostromo, Uproar, deceased-Smith, deceased-Twilight, December, Willow and Wulff. Former member of X-Nation: Morphine Somers. defunct-(Part of X-Men 2099) Zhao's X-Men (villains): all are deceased- Zhao, Monster, Wingspan, Psycho K, Frostbite and One Eyed Jack. Former members of Zhao's X-Men: temporarily member well brainwashed-Krystalin and temporarily member well brainwashed-Victor Ten Eagles. defunct-Zhao's X-Men I: all are deceased- black woman, two white men and white woman. X-Peditioners: Bloodhawk, Willow, Nostromo, La Lunatica, Winn, Hodge and Jade Ryuteki. defunct-The Sisterhood of Howling Commandments: deceased- Sister Debbi, deceased- Sister Tomalyn Innocenzi, deceased- Sister Nicholas Bridge, Whisper, Sister Margaret, deceased- Sister Einstein, deceased- Sister Rose and deceased- Sister Samson. defunct-The Lawless: Desert Ghost, Victor Ten Eagles, deceased-the Reverend, Junkpile, Haiku, Maim and Mongrel.

Defunct-The New X-Men squad: still has powers- Dust, still has powers- Hellion, still has powers- Mercury II, powers reactivated- Prodigy, still has powers- Rock Slide, still has powers- Surge II and still has powers-X-23. Other former students of the X-Men: still has powers deceased-Jay Guthrie aka Icarus, still has powers-Josh Folley aka Elixir, (former Cuckoo) traitor deceased-Esme, (former member of the Exiles and former student of the X-Men prior to Messiah Complex current New Warriors member) Beak, (currently member of the New Warriors) Angel Salvador, deceased-Sophie, still have powers-Mindee, Phoebe, Celeste, deceased-Laurie Collins aka Wallflower, still has powers deceased-Kevin Ford aka Wither, powerless-Sofia Mantega aka Wind Dancer (currently a member of the New Warriors), deceased- Tag, deceased- Sammy Pare aka Squid Boy and possibly depowered-Carter Ghazikhanian. Students of Excalibur: Freakshow, Wicked, Shola, Karima Sharpandar, Book II, Broadband and (Plus X-Men:The End [X-Men member]) Hub. (X-Men the End) Student of Excalibur: Rafael. (House of M) New Mutants: Karma, David Alleyne, Brian Cruz, Cessilly Kinkaid, Phoebe, Celeste and Mindee the Stepford Cuckoos, Jubilee, Dust II, Esme the other Stepford Cuckoo and Doug Ramsey. Former members: deceased- Quentin Quire aka Kid Omega, deceased-Laurie Collins-traitor and deceased-Sophie. (House of M) S.H.I.E.L.D.'s Hellions: Nariko Ashida, Moonstar, Sofia Mantega, Julian Keller aka Scion, Northstar, Mystique and Magik. Former members: deceased-Synch and deceased-Laurie Collins.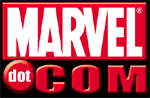 All Marvel characters and the distinctive likeness(es) thereof are Trademarks & Copyright (c) 1941-2013 Marvel Characters, Inc. and used with permission. ALL RIGHTS RESERVED.
All Comic Vine content is copyright 2013 by Comic Vine and is used with permission. ALL RIGHTS RESERVED.